This is my favourite film of the year thus far. (So close, Need for Speed, so close.) Enjoy Ayoade's fuzzy haired genius, Friday 4th April.


Born from a world of vibrant comedy, it made sense that Richard Ayoade's directorial debut Submarine emerged in a wash of warm sepia. For his follow-up, however, The Double arrives to drain all that lovely colour, and crushes it into a dank, compressed office block.
With a new Monty Python music album on the way, it seems like a good time to re-live some of the comedy group's classic songs. Here's my top 5, all startlingly obvious choices.


Review for OntheBox

Put on your most splendid vintage outfit, and assemble your most finest existential thoughts, for Wes Anderson is back with The Grand Budapest Hotel, his eighth cinematic offering as director since the dawning of Bottle Rocket in 1996.
With a style as distinct as an emo-tized teenager, a new Wes Anderson release nowadays usually comes packaged with a cynical stigma from movie-lovers and critics alike, the internet raising its collective eyebrow in the same treatment received by other tone-conscious artists, such as Tim Burton.
But unlike Tim Burton, The Grand Budapest Hotel certainly proves one thing. Whereas the former's Dark Shadows seemed to suffer with 'style over substance', Wes' latest movie shows that although the same tropes apply, the substance is still very much brimming underneath the warm sepia. 
Starring a cornucopia of Hollywood's crop as always, the Wes Anderson elite join forces for a movie that is peppered with shock, slapdash, and of course played out with tremendous sang-froid. Presented through the story within a story (within another story) the movie opens to find an inquisitive writer (played by Jude Law) being told the story of the splendorous establishment he is currently visiting that is, and was The Grand Budapest Hotel.
There, he meets Zero, the hotel's elusive owner – but as the pair sit down to have a traditional Wes Anderson designated conversation on his past, we dissolve into a flurry of flashbacks of how Zero came to own the Grand Budapest, where we meet the previous owner, M. Gustave H conducted by a vibrant Ralph Fiennes, who is on full-on, diamonte-studded fabulous form. From there, the story within takes on a life of its own, as Zero and M. Gustave embark on a fairytale of debauchery – when Gustave's tendency for social flamboyance end up with him arrested for the murder of his recent elderly lover (played briefly but strikingly by Tilda Swinton).
Indeed, the film will once again result in a Nile-long IMDB page, with everyone from the 'usual suspects' Edward Norton and Jeff Goldblum (whose appearance is radically improved by having a cat) – to new installations in the shape of Tony Revolori, who stars as the younger version of Zero (in a case of colour-blind casting, considering F. Murray Abraham plays his older self) – among the consistently witty script lining caper after caper – the movie is a kaleidoscope of movement, sharp cuts, and the sort of intricate detail you find only in age-old tapestries. 
The end result proves that the over-egging of 'style' is not a problem for Wes Anderson as a film-maker. Sure, the parodies will live on, but for the director, Grand Budapest Hotel shows a mature and above all: laugh out loud funny look at the world that is approachable, and not dogged down by that weighty canvas which is, of course, his pesky style.

Published for Yahoo TV 

Poor Sherlock Holmes. One fictitious death and a torturous kidnapping later, he returns to a punch in the face, his love interest engaged to a man in a similar coat, and Twitter thinking he's gone too meta.  

Indeed, when Sherlock was released back to us yesterday after over a year of fervent Tumblr mumblings and frenzied internet speculation over the climactic ending to The Reichenbach Fall, show runner Steven Mofatt and Mark Gatiss were once again put under the tremendous stampede of fan pressure that the pair knew quite a thing or two about with a certain well known sci-fi series. After all, in a world where we can gossip to apocalyptic speeds that would rival Coronation St's Norris, a chat on the sofa after the credits of a TV event is now not enough to quench our thirst for rumination. 

Yesterday, the long-awaited episode "The Empty Hearse" (inspired by the Conan-Doyle short, "The Empty House") was unleashed, like a raw steak to a pack of hounds. The results? Could've done with a bit more salt. Or at the very least, a plot, the fans said.

To tell the tale of a fake death, The Empty Hearse began with a fake opening too; a montage of every internet fan theory brought to life – masks, doubles, a Hollywood kiss for the Molly/Sherlock shippers, and an elaborate action sequence. They almost had us, until Derren Brown showed up of course. The stunt was met with mixed reaction, naturally, that the show had become "too self-aware", and  "too knowing", "too eager to appease the fans." How about that - Sherlock Holmes too knowing.

But where the episode lacked in narrative, it did at least bring up the point that the internet and TV have had a rocky relationship over the years, and brought to light a sub-genre of culture that had previously been treated as a kiddish fad. Now, a TV series that has spawned hundreds of blogs acknowledges blogs exist in real life too. 

With an entire world of satirical remit sitting in a web browser, panel shows such as Have I got News for You are showing their age. Any attempts to fuse the two mediums together have, in the past, merely resulted in disaster, or as it's otherwise known: Rudetube. "Why watch Youtube videos readily at home, when you can watch a fuzzier version with a stretched aspect ratio, and Alex Zane's wry voiceover instead? Complete with ad breaks!" The concept seemed a little thin.

More stabs in the dark were flagrantly thrusted. Any tenuous link to the internet was put together in a lazy You've Been Framed-style mosaic of television content, such as Robert Webb making use of the pun availability of his last name, ("Robert's Web", in case your memories have faded) reading about the internet on the TV, just in case the laborious task of opening a web browser ourselves hurt our arms too much. 

When social media began to melt into TV marketing, the 'get with the times, granddad' consensus was exacerbated, reminding us of Rob Brydon's quintessentially uncool character in Gavin and Stacey discovering the totally kickin' new phenomenon called "the world wide web". Britain's Got Talent began encouraging viewers to tweet along the hashtag "hottie" whenever an attractive person sauntered on stage, just in case we didn't have any of our own ideas on how to perform a synchronized act of chauvinism. The community spirit of it all, seemed more like community service.

So who was going to tackle a decade of technology with the intellect that brought it to us in the first place?  The internet in itself is an entirely new plot device, a slice of sci-fi in modern day storytelling. For years, films and TV alike have been without this tool – now we have it, why aren't we using it more to our advantage? Charlie Brooker began the pastiche on viral web culture quite before its time with Nathan Barley, that documented perfectly the ugliness and tackiness that tired brains fed with too much web access crave. Hidden in a crevice on Channel 4's late night slot, it generated cult status, and ominously predicted human nature's cyber-shenanigans; this darkness reflected more plaintively in his drama Black Mirror. At the same time, Graham Linehan made an entire sitcom from the hilarity of it with the The IT Crowd. Now, a pair of characters nearly 200 years old, are alive and blogging, just as they should be in 2013.

So why do TV and the internet struggle so? It could simply be a process of speed. By the time a TV joke writer on Never Mind the Buzzcocks gets time to write a funny down, online, we've already retweeted a similarly worded witticism over 200 times, and the laugh has echoed in the distance. Maybe it's best to leave the warring mediums to their own devices, rather than fight a losing battle. To the internet, TV is our embarrassing dad, trying to keep up with the times and join our inside jokes. Sometimes, a fan club is members' only for a reason, and therein lies the real community spirit.

As such, maybe this is why Sherlock was deemed too on the nose. But, for what The Empty Hearse may have lacked in drama, it sure did draw focus on to the drama we, as an audience, now have the technology to make ourselves.
Sophie Hall: David Jason will be back in a one-off edition of the corner-shop comedy at Christmas. But as Blackadder, Absolutely Fabulous and others have taught us, comedy revivals are tricky things…

Written for The Guardian.co.uk.


I've written a bunch of stuff for the launch of the BEAUTIFUL new Virgin website.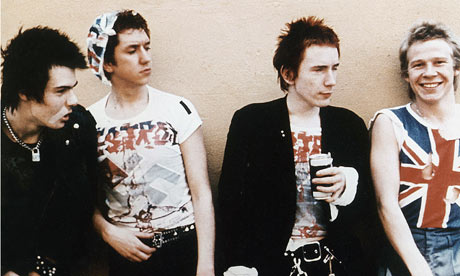 Everyone has a different day when the music industry died. Here are the top 10 moments that caused a ruckus. 
Happy Blue Monday! As the last episodes of Breaking Bad finally air, I wrote up a beginner's guide to the show for Radio Times.




A small piece on the improvisational wonders of Family Tree, Christopher Guest's new comedy starring Chris O' Dowd, and  5 top lines from Guest's classic movies.

For - On the Box.



Ever seen a TV show that everyone has bloody seen apart from you?

Hopefully this new column for Radio Times will alleviate your deep personal despair!



http://www.radiotimes.com/news/2013-07-12/girls-a-blaggers-guide
Two pieces about my favourite scenes involving food for DigestFood's "Food in Film" edition. I picked Annie Hall & Hook. 


Woody Allen's movies always have a tendency to soak his pseudo-intellectual characters in brimming sites of culture. This tradition also extends to his fictional lobsters. In one of the more anti-sentimental scenes of the non linear romance, Diane Keaton's Annie and Woody Allen's Alfie engage in a bit of light cooking when they decide to have an unapologetically large amount of live lobsters.
In The Notebook, such a scene would have descended into a simmering vat of schmaltz, but a traditional dinner scene was never going to be Allen's style. Instead, the lobsters take chase around Annie's kitchen, with Annie holding the lobsters aloft to a terrified Alfie casually, ("Talk to them! You speak shellfish!") the scene's chaos is what makes it one of the sweetest moments for the on/off couple, who certainly had their own share of boiling points throughout the film.

With the common misconception that lobsters mate for life, Annie and Alfie's own romance sadly melts into fallacy too.


                     
For us, it is our much revered childhood bliss, for Steven Spielberg it was his much revered career low. But either way, the Robin Williams-fronted 1991 pirate fantasy epic Hook is embedded deep in the wells of all our hearts. With Peter Pan(ning) all grown up, Dustin Hoffman's worryingly suicidal Hook (this was a kid's film, right?) kidnaps his children, forcing Peter to return to Never Never-land and rediscover his magic, and indeed his penchant for terrible tights.

In a bonding scene with his pre-pubescent pals the Lost Boys, Peter finally gets back into the swing of things when everyone sits down for dinner in front of empty wooden plates. "Eat!" they chide. "Eat what? There's no food." Peter hisses. And then all of a sudden, as if by 'magic', and definitely not some sort of schizophrenic delusion, a cornucopia of grub appears before them. From succulent turkey legs to really badly designed cakes, because Peter 'believes', the food suddenly exists, and everyone jovially celebrates with a food fight. Well, I guess a bit of casual violence is what years of starving to death and pretending to eat thin air does to a kid.
My pieces for Time Out London's blog from May, to June 2013.